Top Benefits That You Receive While Using A Block Board
Posted by Admin on December, 14, 2020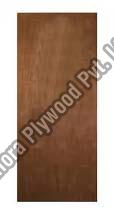 A wooden composite board, consisting of uniform wooden strips, mounted in adjacent columns from one end to the other. Then they would be sandwiched among two dense solid wood veneers (usually) and afterward glued underneath a massive amount of pressure and temperature.
This incredible product is a trustworthy and proven tool in the arsenal of manufacturers and producers, with many advantages. Some of the various advantages from the production of MR Grade Block Board Manufacturer India are described as follows:
Lightweight - Compared to many other wood products made with solid wood material, block boards are extremely light. The lower body weight raises the length and the strain on the joints of windows and doors. Lightweight also helps promote transportation on vast distances of huge block boards or products. There are also quite lower logistical costs.
Economical - Block boards manufactured by reliable manufacturers of blockboards are much less costly than wood. Block boards are therefore the first option for projects that involve cost optimization, without compromising efficiency.
Sagging and warping resistant - Block boards have the inherent resistance to bending or sagging. In the center, unlike solid wood, they are steep and prone to bending. It is also suitable for the production of long libraries, tables, desks, or wall cabinets.
Termite resistant - Special adhesives are used for block boards under intense temperatures and pressure conditions that make them extremely immune to biochemical threats.
Uniformly stable - Block boards are created by inserting virtually uniform blocks of wood into columns and distribute the force evenly. The veneers are then fitted with heat and pressure onto the surface with glue. This power is further improved.
Great insulator - This facility increases the versatility of a blockboard for several industrial applications and makes it a practical alternative. The gate, partition board, interrupter boards, tables, racks, and wall panels are used extensively throughout the production process.
Easy to handle - The block board's properties are quite significant. Working with it is simple and it has very well hooks and nails. As a consequence, it is dimensionally stable and does not bend. Even when drilled, loose particles don't fall off.
Easy to reuse - In other implementations, block boards are easy to recover and to recycle. This renders it one of the safest building materials for the ecosystem.
Underwater usage - Block boards in salty water are convenient to paint, operate, and conserve. It is not pulpy or fragile under seawater because of its unique property.
Available in many categories - Block boards in several sizes are obtainable. It is frequently used to make furniture that is over 6-7 foot long including wall panels, tables for conferences, etc. It's also available in several spots. It is bright. It is light. Therefore the transport of large boards does not pose a problem.
Final Words:
If you are considering MR Grade Block Board, it could be a very sensible choice for you if you want longevity for your product, convenience in making, and a wide range of choices. All this is available at a very reasonable investment when you are considering them for any usage.
This entry was posted on December, 14, 2020 at 10 : 37 am and is filed under Plywood. You can follow any responses to this entry through the RSS 2.0 feed. You can leave a response from your own site.